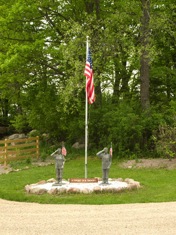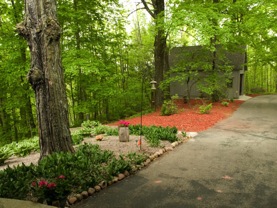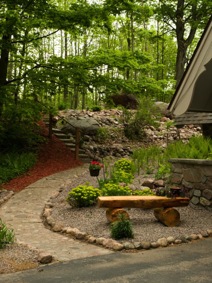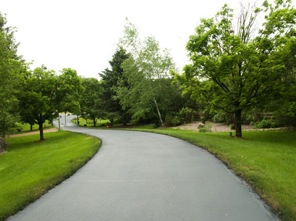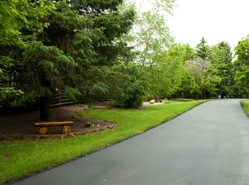 Our amenities include: Traditional Homestyle Breakfast, (with stay in condo area), 2 decks, full dining room, quiet sitting room, nature walks, snowmobile trails, massages, pedicures and facials available upon request: 1 hour massage is $50.00 and 1/2 hour massage is $35.00.
Also available for rent for weddings, bridal showers, baby showers, meetings, family reunions, retreats, and much more. Call for group rates. Military rates are always available. Catering is available from local vendors for all occasions. Trailer and bus parking is available. We offer Maple Syrup Production Tours for Yeager's Sugar Shack in Shawano, Wisconsin. A casino 20/20 match play is also available for North Star Casino only 6 miles away.
Check-in time is 4:30 PM, checkout is 10:30 AM daily.
We offer Military and AARP discounts of 20% off the room rates stated. No additional discounts are offered so please understand our rates are as low as we can go in order to maintain and stay in business. Additional specials will be posted on Facebook or on the Specials page.
If you have any questions pleasecontact us by phone 715-781-5550
e-mail. valhallahillsideinn@gmail.com or Find us on FaceBook
Maple Syrup tours available at Yeager's Sugar Shack. We will not be allowing any discounts or coupons until July 1st 2015. Check Facebook for all upcoming specials.
GROUPON is good for Waterfall, Field of Dreams and Country View Room. If you have a GROUPON you can use it during the week,
however breakfast is not included Monday thru Friday. Monday thru Friday amenties apply.
Check in is at 4p.m. and checkout is at 10:00a.m.
RESERVATION REQUESTS ARE ONLY GOOD WITH CONFIRMATION EMAIL/PHONE CALL from the Owner.
GROUPON Costumers need to notate on reservation they have a open coupon in order to be accepted at time of arrival. Groupon Offer includes Home-style breakfast in guest Room. Full Breakfast in Dining Room is not available with this offer.




ALL TOURS MUST BE SET BY CALLING FIRST - 715-781-5550